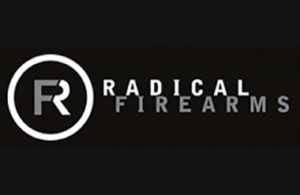 Radical Firearms has come through again as a LOYAL SUPPORTER of the Stevens and Pruett Ranch by donating another AR15 rifle for the 2017 Outlaw Dave Ranch Ride and Lone Star Rally. The auction took place on November 5, 2107 and brought in some much-needed monies for The Ranch.
Chris Nelson and Radical Firearms have supported our Texas foster home through the years and we just can't do it without community support like this.
Some may ask, "Why a gun manufacturer?" Jim Pruett, founder of the Stevens and Pruett Foundation for Children and Animals, felt very strongly about American's exercising their rights to own guns and weapons of their choice along with gun safety. Anyone that ever entered Jim Pruett's Guns & Ammo store in Cypress, Texas, was greeted with a warm smile and a playful "what can we do for you" interrogation. Teaching gun safety and talking guns was a passion of Jim's and continues through his bloodline with son's in law enforcement.
Radical Firearms is a Title II NFA Gun Manufacturer and retail operation with an amazing array of firearms including pistols, rifles, shotguns, silencers, and machine guns. This company manufactures a line of custom built AR-15s, AR-10s, bolt guns and silencers in house in Stafford, Texas, just outside of Houston's Beltway 8/Sam Houston Tollroad. As a true manufacturer, not an assembly shop, Radical Firearms is a fully tooled and operational gun-smithing facility. Their employees, many of whom are veterans because of their veteran hiring preference, are passionate about what they do and knowledgeable enough to do it extraordinarily well. If you are interested in learning more about proper gun safety and what Radical Firearms is all about – give them a shout at [email protected] to setup an appointment!